Muscle stiffness after stroke is often a sign of spasticity.
Spasticity is very common, with 2 out of every 3 stroke survivors having some form of spasticity and muscle stiffness, according to the National Stroke Association.
You're about to learn more about the cause of muscle stiffness after stroke along with various treatment options to help loosen up your affected muscles.
Let's get started.
Cause of Muscle Stiffness After Stroke
Normally your muscles and brain are in constant communication. Your muscles tell the brain how much tension they're under, and your brain tells your muscles how and when to move.
When a stroke damages the motor neurons in the brain, it impairs the brain's ability to tell your muscles how and when to move.
As a result, your muscles try to protect themselves by tensing up. This results in muscle stiffness after stroke – formally known as spasticity.
If spasticity is left untreated, it can worsen into extremely tight muscles and joints, a condition called contractures.
Ideally, you want to prevent contractures from happening in the first place. Fortunately, even if you have already progressed into contractures, there is hope for recovery.
Treatment for Spasticity After Stroke
Here are some of the best treatments for spasticity after stroke:
1. Physical and Occupational Therapy Exercise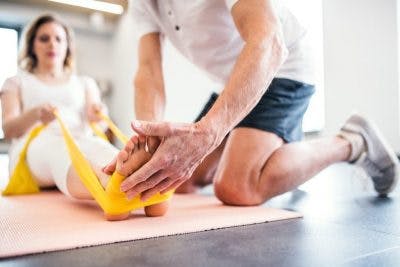 The best way to get your muscles to relax and reverse spasticity is to rewire your brain and reconnect mind to muscle.
This is possible through the phenomenon of neuroplasticity, the mechanism that your brain uses to rewire itself and form new neural pathways.
When a stroke damages the part of the brain that controls your affected muscles, many of these pathways were destroyed, and neuroplasticity can help you repair them.
A great way to activate neuroplasticity is with high repetition of spasticity treatment exercises. The more repetitions you practice, the more stimulation the brain has to work with. Be aware, however, that many exercises for spasticity are meant to be completed slowly and gradually, so be careful not to rush through them just to get more repetitions. When completed intentionally with proper form, exercise is healing to the brain!
See all the spasticity treatment exercises »
2. Passive Exercise
If you struggle with post-stroke paralysis, then you may find it difficult to do therapy exercises. However, don't give up! You can still do passive exercises by assisting your affected muscles through the movement. Use your non-affected side or the help of a trained caregiver or therapist.
Although you aren't "doing it yourself," passive exercise still helps activate neuroplasticity and rewire the brain. With enough repetition, you may regain some movement.
See how passive exercise works »
3. Range of Motion Exercise
At the very least, try to move your affected muscles safely through their range of motion multiple times a day. Stretching is important for preventing spasticity from getting worse, along with preventing other post-stroke complications like pressure sores (if you're bedridden or use a wheelchair regularly).
See all ROM exercises for stroke patients »
4. Electrical Stimulation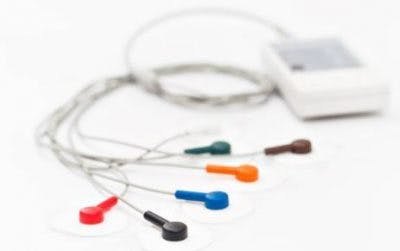 Another great way to relieve stiff muscles after stroke is to apply electrical stimulation. This helps stimulate the brain and encourage neuroplasticity.
Combining electrical stimulation with physical and occupational therapy exercises is proven to create better results than just therapy exercises alone.
Talk to your therapist to see if it's a good fit for you and learn where to place the electrodes. Do not use electrical stimulation if you have a pacemaker.
Learn more about electrical stimulation for stroke recovery »
5. Botox
If you struggle with severe muscle stiffness or contractures, then you may have difficulty doing exercises because your muscles will be too stiff.
To help loosen things up, talk to your doctor or therapist about Botox injections. Botox is a nerve block that helps temporarily relieve spasticity.
Although the effects will wear off after 3-6 months, you can use this "window of opportunity" to get some spasticity treatment exercises done. This will address the root problem and lead to long-term improvement.
Learn more about Botox for stroke recovery »
6. Medication
Spasticity can also be treated with medication like Baclofen. This medication can be taken orally, or you can get a pump surgically implanted that releases a continuous supply. Talk to your doctor to see if it's a good fit for you.
Side effects from these medications can be severe, so carefully weigh your options. It could be beneficial to try therapy and electrical stimulation first because they are less invasive and have little to no side effects.
Learn more about medication for spasticity »
7. Splints and Orthotics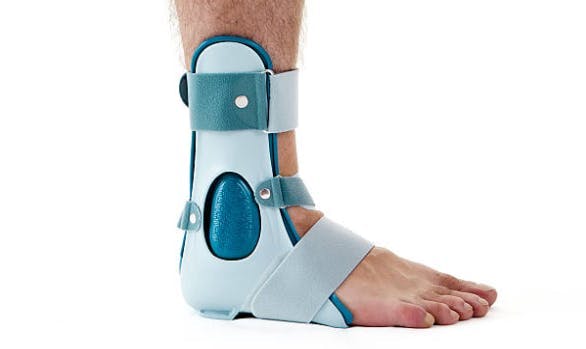 If you struggle with clenched hands after stroke or foot drop (spasticity in the hand and feet), then you may benefit from hand splints or ankle foot orthotics.
Talk to your therapist to get recommendations for adaptive equipment that may help you.
Adaptive equipment does not address the root problem, but it improves your safety so that you don't fall or hurt yourself. It also helps prevent contractures.
Make sure you're also engaging in spasticity treatment exercises to address the root problem and you'll be on the road to recovery.
See types of gloves for stroke patients »
8. Acupuncture
Acupuncture is a spasticity treatment that has some clinical evidence behind its effectiveness.
Particularly, when you combine therapy exercises with acupuncture, it helps improve spasticity more than exercise alone – just like electrical stimulation.
In fact, some acupuncturists can apply electrical stimulation to the needles used during treatment, so the modalities have some commonalities.
Like e-stim, acupuncture has little to no adverse side effects. It's worth trying if you can afford it.
Learn more about acupuncture for stroke recovery »
Understanding Muscle Stiffness After Stroke
Muscle stiffness after stroke is a sign of spasticity, which affects 2 out of every 3 stroke survivors.
Treatment methods vary greatly. Physical and occupational therapy exercises come out on top because they address the root problem: repairing the brain-muscle connection.
You can supplement your spasticity treatment with other modalities like acupuncture or electrical stimulation to improve faster, as long as you continue with your spasticity treatment exercises. Good luck!
Featured image: ©iStock.com/JPC-PROD