Occupational therapy tools for stroke patients enable individuals to become more independent and achieve their goals for everyday tasks after a stroke.
You're about to discover 19 occupational therapy tools for stroke patients that will help you live your best life after stroke. We will also take a explain how these tools can impact recovery.
Occupational Therapy Tools for Self-Care
Self-care is being able to do activities of daily living independently. This includes bathing, grooming, dressing, and feeding.
The following are a few occupational therapy tools for stroke patients that can enable greater independence in self-care activities.
1. Adaptive Utensils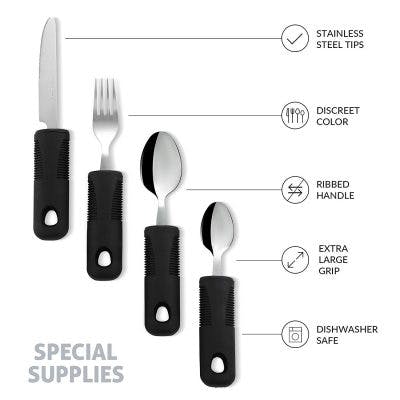 Image from Special Supplies on Amazon.com
Adaptive utensils come in a variety of widths, materials, and weights. This allows you to choose the ones that will make it easier to use for you.
You can also get angled utensils if you find you're having trouble bending your wrist. The various options allow you to find those that are right for you!
See adaptive utensils on Amazon »
2. Rocker Knives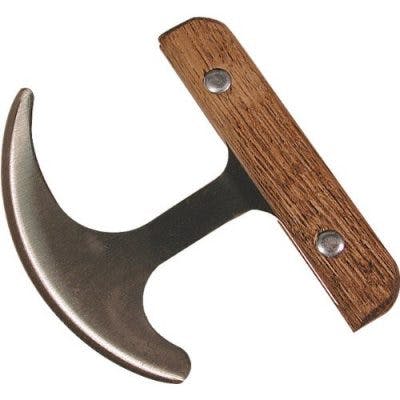 Image from MaxiAids on Amazon.com
Rocker knives make it easier for you to cut your food into smaller pieces. This provides independence when enjoying a meal with your family and friends.
Shop rocker knives on Amazon »
3. Zipper Pulls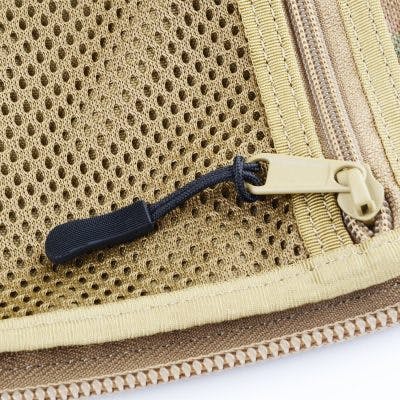 Image from DYZD on Amazon.com
While limited range of motion and strength after a stroke may make dressing a challenging task, dressing tools help stroke patients retain their independence to dress themselves.
Zipper pulls attach to any zipper and increases the surface area available to grasp and zip or unzip the zipper. This makes it easier to zip up clothes despite having reduced fine motor abilities or strength.
Zipper pulls can also be attached to handbags and backpacks to help you access your items easily. They are available in various colors to suit your needs!
4. Sock Aid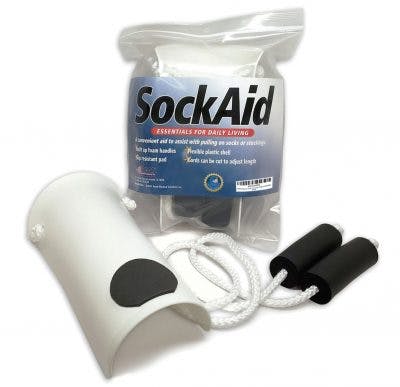 Image from Royal Medicine Solutions on Amazon.com
Another useful dressing tool is the sock aid. The sock aid helps you put on your socks easily without having to bend over or lift your legs.
5. Shower Brushes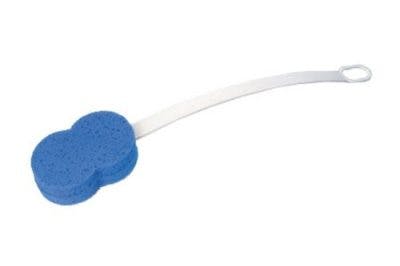 Image from Essential Medical Supply on Amazon.com
Long handed sponges and shower brushes can help you bathe yourself despite limited range of motion in your shoulders, elbows, and wrists. They make the hard to reach areas easier to reach again!
Shop shower brushes on Amazon »
6. Shower Benches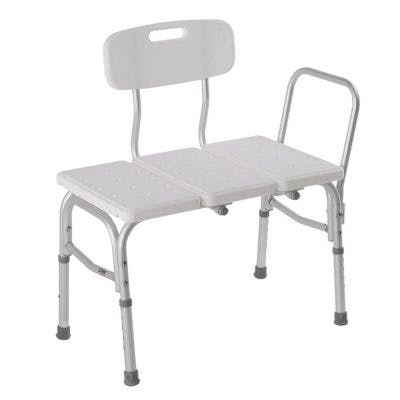 Image from alimed.com
Shower benches help you conserve energy while showering by sitting. Also, you'll reduce your risk of falls while you're in the shower. Shower benches come in different shapes and sizes to fit your needs and your bathtub.
7. Pill Box Organizer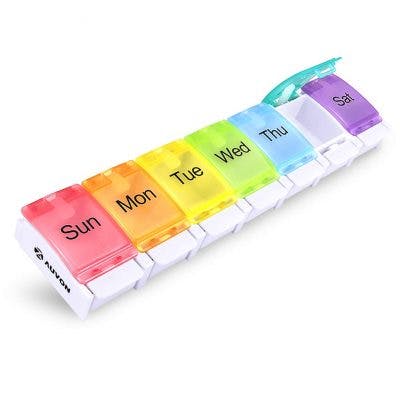 Image from AUVON on Amazon.com
An important part of taking care of yourself post-stroke is taking your medications on time. Medications may be a challenging and time-consuming task for some, with the potential to forget if you took your pills correctly, especially if you have memory problems.
Pill boxes allow you to organize your medications for the week. You can also choose one that allows you to differentiate between morning, afternoon, and evening medications.
See pill organizers on Amazon »
8. Toilet Aids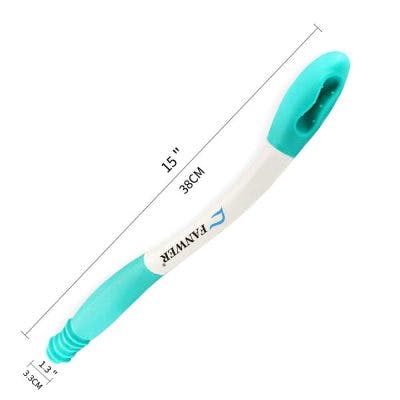 Image from Fanwer on Amazon.com
Toilet aids can help restore independence for wiping efficiently and with dignity. It makes the task easier for individuals who experience difficulty bending, reaching, and turning as a result of a stroke.
Occupational Therapy Tools for Productivity
Productivity is unique to every individual. Productive tasks usually consist of things that give us purpose in our everyday lives.
This can include cooking, cleaning, gardening, working, and exercising.
The following occupational therapy tools for stroke patients can help you be more productive during your day:
9. FitMi Interactive Therapy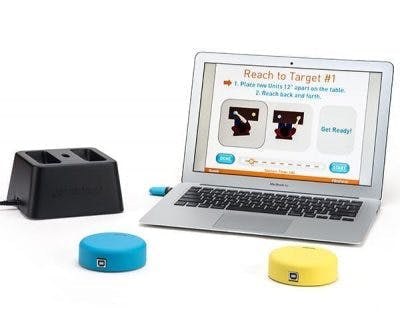 The FitMi home therapy is a great tool to exercise arm, leg, hand, and core strength.
As Flint Rehab's most popular recovery tool, it enables you to get tons of practice using your affected side so that you recover sooner!
10. Automatic Pot Stirrer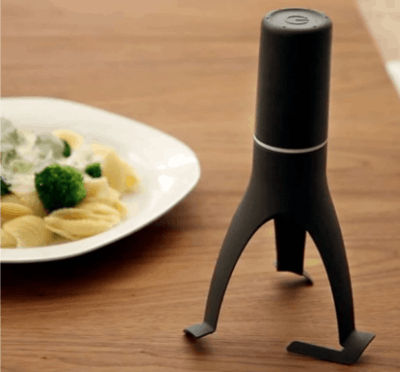 Image from thegrommet.com
Cooking is a task that requires the use of both hands, which may be challenging after a stroke.
If you have limited wrist or shoulder range of motion, this automatic pot stirrer can make cooking easier for you.
It allows you to engage successfully in preparing a recipe to make delicious meals!
Shop automatic pot stirrers from The Grommet »
11. MusicGlove Hand Therapy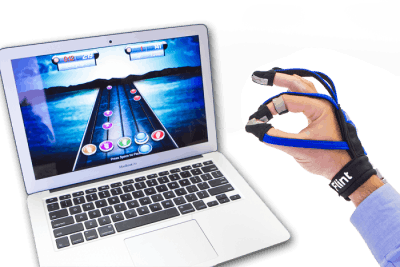 Do you want to exercise your hand in a way that is fun and doesn't feel like work? Then the MusicGlove is the perfect tool for that!
This stroke rehab device from Flint Rehab allows you to practice the different pinch grips in your hand while enjoying music. Remember, massed practice is critical to recovery and with this tool you'll be well on your way.
Shop MusicGlove hand therapy from Flint Rehab »
12. Reacher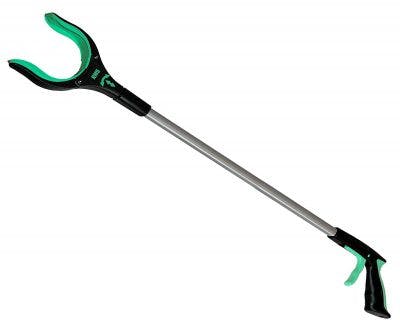 Image from Royal Medicine Solutions on Amazon.com
Ever find yourself needing something that is just out of reach?! Reachers are ideal for reaching objects in high or low places. This allows independence for picking up items and cleaning around the home easier.
13. Bag Handle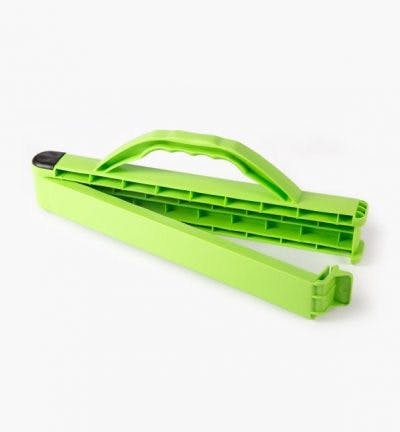 Image from leevalley.com
Are carrying bags without handles, such as fertilizer bags, keeping you from attending to your garden? If so check out these bag handles!
A bag handle can attach to any bag and allows you to carry the bag with a handle. It is safer to walk while carrying a bag when your brain knows you have a good grip on it.
14. CT Speech and Cognitive Therapy App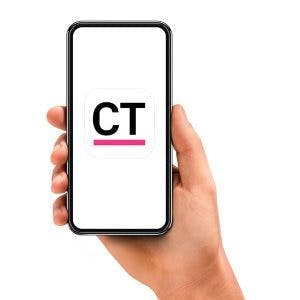 If you're experiencing aphasia after stroke, this app might be beneficial for you. This CT app contains over 100,000 speech and language exercises designed to help you practice your language abilities.
Occupational Therapy Tools for Leisure
Making time for recreation and leisure is a very important part of recovery. When you join your mind and body in the same activity, it lowers your internal stress and allows your body to heal naturally. It's important for you to have fun and continue to find joy in activities you love!
Here are additional occupational therapy tools that can help you resume your leisure activity of choice:
15. Book Stand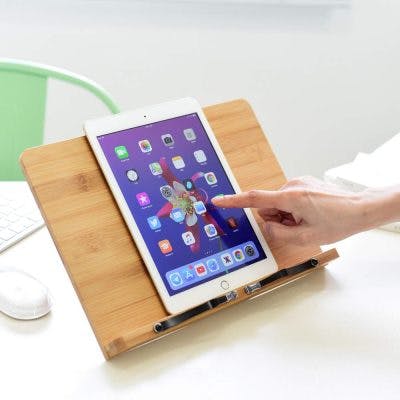 Image from Readaeer on Amazon.com
Do you enjoy reading but have a hard time holding up a book due to poor grip in your hands and/or weakness in your arms? A book stand might be able to help you stabilize a book for relaxing reading.
Book stands come in various styles to meet your reading needs. It provides a place to position the book and read without straining your arms.
16. Adaptive Golf Club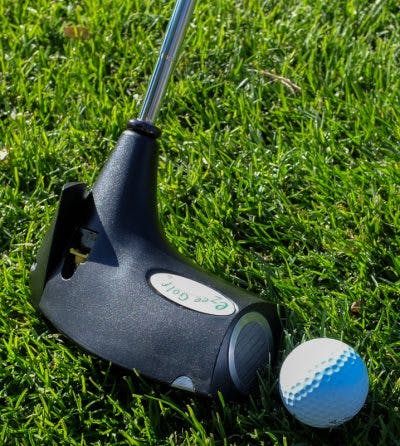 Image from ezeegolf.com
Do you enjoy playing golf but find it difficult to return to the sport after your stroke? There are many sports that have adaptive equipment so you can return to the activities that you enjoy!
This adaptive golf tool is a self-propelled multi-purpose club that doesn't require you to swing or apply intense power to play the sport.
Shop adaptive golf clubs from Ezee Golf »
17. Adaptive Fishing Set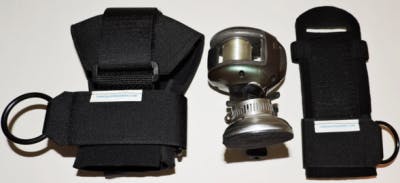 Image from handiaccessories.com
Maybe golf isn't your sport – but maybe fishing is…
Adaptive tools exist for many sports, including fishing. This adaptive fishing set provides stability for one-handed fishing despite having limited hand and/or arm function.
Shop adaptive fishing sets from Handi Accessories »
18. Xbox Adaptive Controller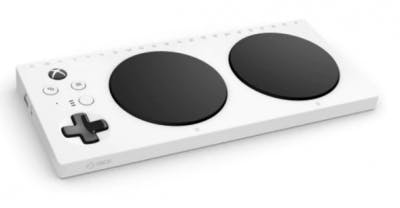 Image from Microsoft.com
Do you enjoy playing Xbox? This Xbox adaptive controller was made specifically for individuals with limited mobility so that you can return to gaming!
Shop adaptive controllers from Microsoft »
19. Adaptive Dice Roller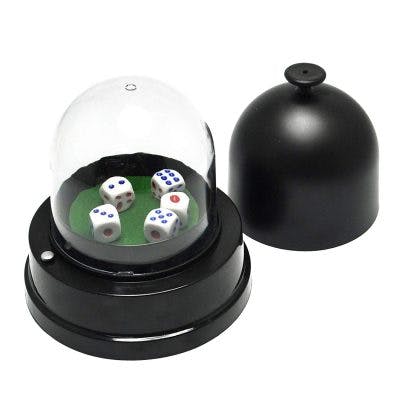 Image from Gikfun on Amazon.com
Many card and board games required you to roll the dice to play. That may be challenging if one has spasticity in their hand.
Adaptive dice rollers help you independently roll the dice and participate in games with your loved ones.
This adaptive dice roller can also be made at home for a fraction of the price. If you and a loved one enjoy building things, you can find the instructions to make your very own dice roller here.
OT Tools for Stroke Recovery
The list of occupational therapy tools for stroke patients is limitless, but everything has its pros and cons.
Adaptive equipment will help achieve your goals of independence, but it may not contribute to you regaining your strength or range of motion. Recovery results from hard work and dedication to your exercises and rehabilitation!
Massed practice trains your brain to relearn tasks again, and regain lost function. This is the beauty of neuroplasticity.
So if you require adaptive equipment, balance that with exercise and practice!