As you recover from a stroke, you'll encounter many different health care providers along the way who are ready to help you get back to living your life.
Occupational therapists are a critical part of your healthcare team and are trained to develop unique and personalized treatment ideas for stroke patients to help them regain independence.
In this article you'll learn more about occupational therapy and some occupational therapy treatment ideas you can use.
Let's get started!
What Is Occupational Therapy?
Occupational therapy focuses on restoring function so that you can take part in tasks and activities that are important and meaningful to you. It enables you to get back to doing all the things that you need and want to do with your day!
These tasks usually fall into 3 broad categories:
Self-care, such as activities of daily living (i.e. bathing, grooming etc.)
Productivity, such as return to work or school
Leisure, such as resuming fun activities (i.e. golfing) and restoring social participation
Occupational therapists help you develop greater independence in these categories and work with you to develop personalized treatment plans catered to your needs and goals.
They employ a holistic approach of considering the person, the occupation (which in this case means anything you do in your daily life), and the environment and carefully craft their treatment to ensure the best care for you!
Useful Occupational Therapy Treatment Ideas for Stroke Patients
Along with the exercises that your local occupational therapist suggests, consider adding these ideas to your at-home regimen:
1. Wear oven mitts to treat hand weakness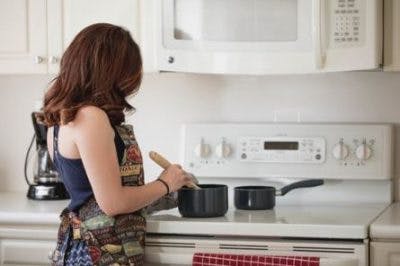 You may have heard of Constraint Induced Movement Therapy (CIMT). CIMT involves forced use of your affected limb by constraining your non-affected limb.
This treatment approach focuses on increasing motor functioning in the limb that was affected by the stroke.
The idea is that the increased use of the affected limb, combined with massed practice, will lead to neural re-wiring that, in time, will return function to the affected limb.
You can try this at home by wearing an oven mitt or a sock over your non-affected limb for a few hours every day, while using your affected arm to engage in various tasks.
2. Play "I Spy" to treat hemineglect
Spatial neglect is a common disorder following stroke which makes it difficult for individuals to orient, report, or respond to stimuli located on the opposite side of the stroke.
For example, if someone has had a stroke on the right hemisphere of their brain, they may neglect the left side. (Hemineglect is different from a visual field cut, by the way.)
Visual scanning training encourages individuals to pay attention to the neglected side through the use of various activities. With practice, the hope is that the brain will rewire and begin to attend to the neglected side again.
To help with hemineglect, there's an occupational therapy activity that you may already know: "I Spy!" Your partner will say, "I spy something blue on the left."
Then you hunt for something blue on the left until you can respond with something like, "That blue car!" This helps train the brain to pay attention to the neglected side.
. yoga and meditation to improve energy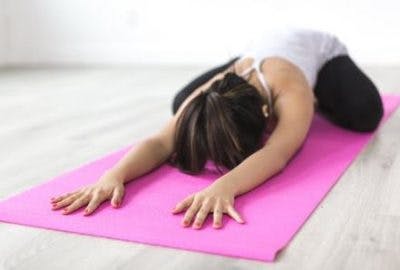 Occupational therapy activities are designed to improve your independence, and you can't be independent without energy!
In order to conserve energy, you can plan ahead and prioritize your work. You can also take scheduled breaks throughout the day to allow yourself to recover.
By taking physical and mental breaks in your day, you are able to practice mindfulness, which can help with stroke rehabilitation.
Mindfulness is a key tenant of occupational therapy as it enables you to develop greater self-awareness and allows you to be present in the moment, and thus better able to meet your goals.
You can try deep breathing, yoga, or meditation to help you relax and conserve energy throughout your day!
. Start cooking to get better at cooking!
Do you want to get back to cooking meals? Well, occupational therapy hand exercises will help, but the activity of cooking can help too!
This is considered task-specific training in occupational therapy, which allows you to work on a skill by directly practicing that skill. Just be sure to be safe (like avoid using knives if you struggle with hand tremors).
5. Do task-specific training to improve independence
Task-specific training is not just limited to cooking, it can apply to a wide range of activities! Essentially, whatever you want to get better at should be your goal.
For example, maybe your goal is to start writing again. Start by breaking it down into steps.
Practice how to hold a pencil, then try to orient it over a piece of paper, and start practicing one letter at a time. Before you know it, you'll be able to write your name and more!
6. "Dream it, Believe it, Achieve it"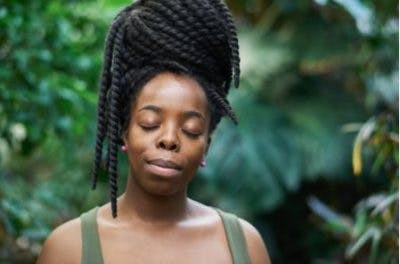 Mental practice through motor imagery gets you to imagine yourself doing the task you want to do.
Imagine yourself using your affected arm to write a letter or pick up a cup of coffee.
Mental practice and motor imagery recruits areas of the brain that were originally responsible for achieving that task.
Even though it might be weakened post stroke, when you imagine yourself doing a very specific task, and practice this time and time again, the continual firing of brain signals can lead to rewiring.
This is how neuroplasticity helps our brain to heal!
You can find many mental practice scripts online or even create one yourself!
7. Adapt the home like your occupational therapist suggests
It is important to make sure your home is a safe place for you to be after stroke. Be sure to listen to all the home modification recommendations that your occupational therapist makes.
You can get started by keeping your bedroom and living room clutter free! Remove all trip hazards from around your bed and sofas.
Also, consider installing grab bars in the bathtub and railings by the stairs to help you mobilize around the house safely.
8. Find a way to get back to work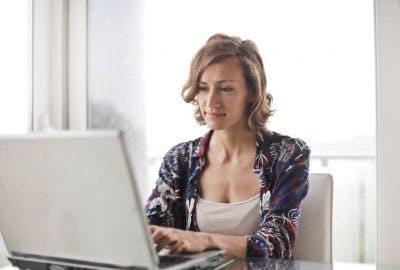 One of the most important occupational therapy activities for stroke patients is helping you get back to work, if that is a goal of yours.
Did you know the American Disabilities Act requires employers to make reasonable accommodation for their employees?
Talk to your employer about what they can do to help facilitate your return to work process. Many accommodations are simple and easy to implement!
For example, workplace accommodations can include:
Wall calendars and alternative lighting to help with concentration
Installing grab bars in the office restrooms to help with balance
Ergonomic equipment and flexible scheduling to help with increased fatigue
There are tons of options you and your employer can discuss to find what works best for both of you! Check out the Job Accommodations Network for more information.
Finding Unique Occupational Therapy Treatment Ideas
Occupational therapy employs a broad, holistic, and creative approach to get you back to doing the tasks and activities that are of most value and importance to you!
As with any therapy, it's best to work in collaboration with your occupational therapist to see what treatment idea will be most effective to help you reach your goals.
We hope these occupational therapy treatment ideas have provided you with some interesting options that you can use. Have fun with it!