After a traumatic brain injury, one of the main goals of recovery is to restore a person's ability to live on their own. To accomplish this, occupational therapists will focus on helping their patients practice activities of daily living.
In today's article, we'll discuss what these activities of daily living are, and what you can do to relearn them and recover your independence.
Activities of Daily Living After Traumatic Brain Injury
Activities of daily living (ADLs) are the daily tasks a person needs to perform for basic survival and well-being as an independent adult.
The following are five daily living skills that many severe TBI patients may need to relearn after their accident:
Eating. This skill involves everything from the ability to swallow to using a utensil to pick the food up off your plate and bringing it to your mouth to eat.
Personal hygiene. This activity requires enough strength to walk or transfer into the shower or bathtub for bathing, and includes washing and grooming at the sink as well.
Dressing. To be independent with this skill, the person must not only be able to put their clothes on without assistance, they must also have the cognitive presence and mobility/balance to move to the closet to choose their outfit.
Continence. This skill requires the person to hold their bladder and reach a toilet before they release it.
Transferring and Locomotion. The person must have the strength to transfer out of their bed and move from different rooms of the house to get what they need, whether walking or in a wheelchair.
As you can see, these activities involve both cognitive and physical abilities. Therefore, to regain them, you will need to exercise both your brain and body. However, while these activities are crucial, they are not the only skills required to live independently.
That's why occupational therapists created another set of ADLs for patients to practice, called the Instrumental Activities of Daily Living.
Instrumental Activities of Daily Living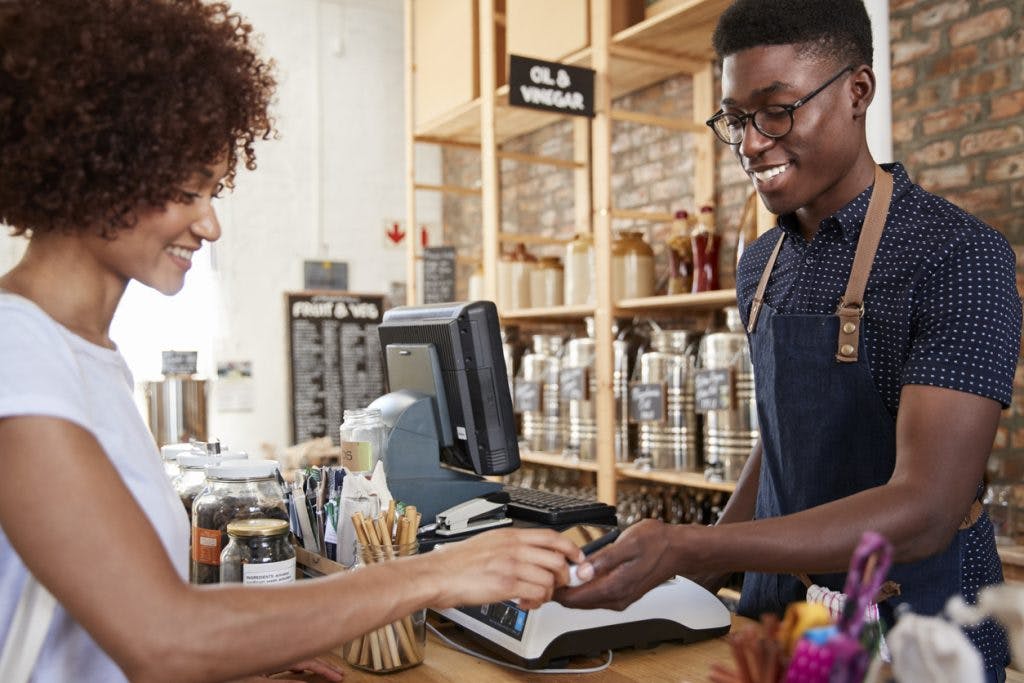 Even if a person can eat and get dressed on their own, they might still need assistance from others.
The Instrumental Activities of Daily Living (IADLs) are what allow a person to live a fully independent life, if they are completed without any assistance. They involve higher cognitive skills that use complex thinking and organization.
Some of the IADLs include:
Housekeeping. This skill refers to the ability to manage a house, including doing laundry, taking out the garbage, and other chores.
Finances. This requires a person to understand the concept of money, pay bills on time, and keep their spending under control.
Shopping and meal prep. Not only must a person feed themselves, but they must also plan their meals, find the right ingredients, and combine those ingredients into a meal in order to live on their own.
Medication management. Another crucial skill is the ability to take meds appropriately. This involves proper timing, taking the right dosages, and getting prescriptions filled.
These activities can be hard to relearn, especially if the brain injury damaged your frontal lobe and caused executive dysfunction.
However, with the right therapy, it's possible to regain at least some independent living skills.
How to Recover ADL Skills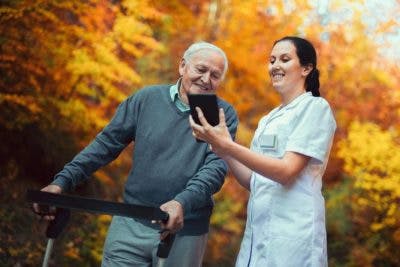 Recovering your daily living skills will involve a lot of training, most of which will occur in occupational therapy. However, other therapies will work closely with OT to further improve your abilities. Below are some ways you can supplement your ADL training:
1. Physical Therapy
Most of the core ADLs demand a lot of physical strength and coordination. Therefore, to get better at ADLs, you'll need to work on improving your movement.
The best way to do this is to take part in regular physical therapy. PT exercises can help you increase everything from your arm and leg strength to your balance and walking skills. All of this will improve your participation in ADL, with the ultimate goal of living independently.
To make the most out of your therapy, make sure you continue to exercise even when you are at home. Repetition is the best way to activate neuroplasticity, your brain's natural healing mechanism.
It can sometimes be hard to find the motivation to do therapy every day though. Fortunately, there are home therapy devices, such as FitMi, that can guide you through your exercises in a fun and engaging manner.
2. Speech Therapy
Speech therapists assist a person with more than just speech impediments. They can be a valuable asset for helping you relearn activities of daily living after brain injury.
For example, if you struggle with dysphagia (difficulty swallowing), a speech therapist can teach you swallowing exercises that may allow you to eat independently again.
Speech therapists are also familiar with cognitive rehabilitation and can help you improve your ability to do complex tasks like the IADLs listed above.
As with physical therapy, it's important to do speech and cognitive therapy exercises every day. Speech therapy apps like the CT Speech App, which has over 100,000 exercises, can help you with this.
3. Task-Specific Exercises
Probably the most effective method to recover independence is through task-specific training.
This type of training simply involves directly practicing a task or skill you want to improve. For example, if you want to get better at transferring from your bed to a chair, your training will focus on doing that exact motion.
Task-specificity is crucial because that is how the brain learns – or relearns – a skill.
Whenever you perform an action, your brain forms new neural pathways in response. These pathways are reinforced the more you practice that action until, eventually, it becomes simple to perform.
That's why the best way to get better at ADLs is to practice those activities.
Occupational, physical, and speech therapists should all use some form of task-specific training in their rehab with you.
Relearning Activities of Daily Living After Traumatic Brain Injury
Relearning how to perform the many activities of daily living is key to maximizing functional independence after brain injury.
While it may take a lot of time and effort, it's possible to relearn those skills through occupational therapy, physical therapy, speech therapy, and task-specific training. With enough practice, these skills can become second-nature to you, and you will be one step closer to regaining your independence after TBI.