Driving after brain injury is possible, but it depends on the severity of your injury.
Even if your injury was severe, however, there are ways to improve the skills that might allow you to get back on the road.
In today's article, we've put together a step-by-step guide to driving after brain injury that will help you regain some independence.
Let's get started!
Who Shouldn't Be Driving After Brain Injury?
Driving after brain injury is dangerous for both yourself and others. If you have continued to drive after your injury, stop immediately.
Maybe you believe your brain injury was mild and you are fine.
That could be true, but you could also suffer from cognitive effects of brain injury without realizing it. Even a small deficit is enough to put you at risk.
If you show any of the following warning signs, let someone else drive for a while:
Need instructions from passengers
Easily frustrated or confused
Frequently drift across lanes
Getting lost in your own neighborhood
Besides all that, your brain is working hard right now to recover, which means it doesn't have extra resources to focus on the road.
That's why, to stay safe, make sure you follow the proper steps before you can start driving after brain injury.
How to Return to Driving after Brain Injury
Even if it's not safe right now for you to drive, that doesn't mean it will always be.
Here's what you need to do to start safely driving again.
Step 1: Wait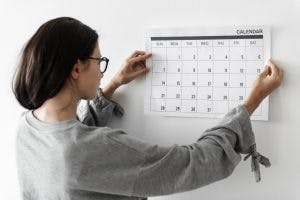 After any brain injury, it's recommended that you take some time off from driving to give your brain a chance to heal.
How long you should wait depends on the traumatic brain injury.
If you have a mild head injury, such as a concussion, doctors recommend you wait at least 48 hours before you drive again.
If you suffered a more serious brain injury that required a hospital stay, doctors suggest no driving for 6-12 months.
After you've waited the appropriate time, move on to the next step.
Step 2: Get Evaluated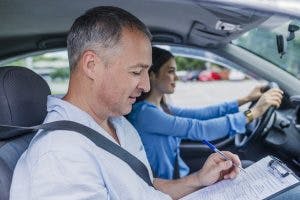 Driving requires strong mental and physical skills. These include:
Enough arm and leg strength to steer and press on the brakes
Accurate vision and depth perception
Ability to stay in a lane
Hand-eye coordination
Good reaction time
Concentration and memory skills
Good judgment and self-awareness
Unfortunately, brain damage can affect these skills, which will prevent you from driving.
To find out whether your clear to drive after brain injury, a certified driving rehabilitation specialist will need to grade you.
Many occupational therapists are also driving specialists, so check with your OT and see if they will evaluate you.
Otherwise, you can find driving specialists at most DMVs or rehab clinics.
Once you find someone to review your skills, you must pass two different tests.
The first test checks your cognitive abilities. It will tell you whether you have the basic skills to drive.
The next evaluation will involve either a simulator or an actual car. This test assesses how well you drive in different traffic conditions.
If you pass both these tests, congratulations! You can skip to the last step and start driving again!
If you did not pass, you still have a chance to drive after brain injury. You'll just need to start training.
Step 3. Train your mind and body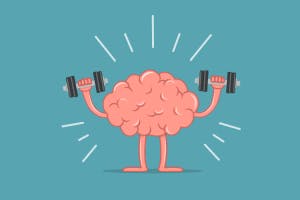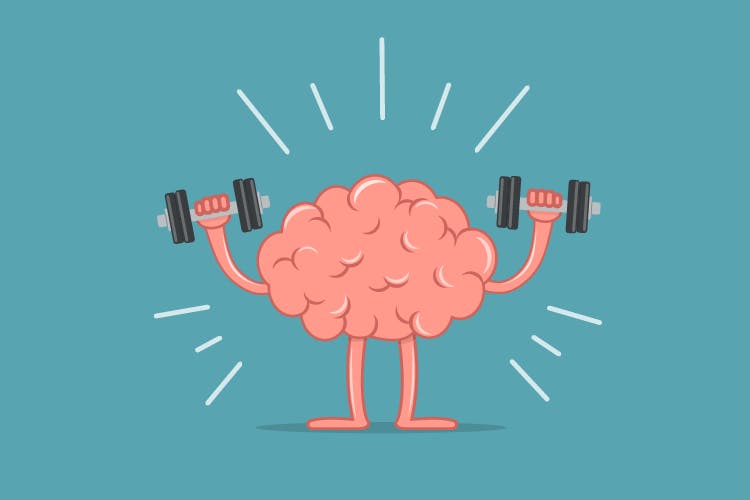 Because of your brain's natural plasticity, it is possible to relearn the skills you need to drive safely.
It's just going to take practice.
That's because repetition is how your brain establishes new neural connections, which lets you do a task skillfully.
So if you want to learn how to drive again, keep challenging your mental and physical skills!
You can improve your cognitive skills by using cognitive rehab exercises that will retrain your brain. An occupational therapist can also help you improve your abilities.
Try to do exercises that target driving skills such as reaction time and memory. The more you do them, the better you will get.
Finally, there are rehabilitative training programs dedicated to helping you get back behind the wheel.
These programs work with all levels of disability and focus on every cognitive and physical skill you might need to improve.
Step 4. Adapt your vehicle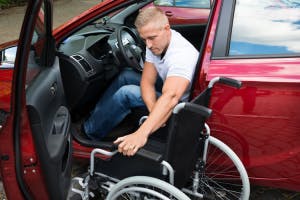 It's possible you don't need to improve your cognitive skills, but you have physical limitations that keep you from driving.
Luckily, that can be fixed by making some modifications to your car. These could include:
Spinner knobs for steering
Left foot accelerator
Lifts for entering and exiting the vehicle
Hand-controlled gas and braking system
A driving specialist will help you find the right adaptations that fit your needs.
Step 5. Talk to your DMV
Once your driving specialist agrees it is safe for you to drive, all that's left to do is to reinstate your license.
Every DMV might have different requirements and tests you must take. But once you pass them, you're free to get back behind the wheel!
Driving After Brain Injury Is Possible!
Driving after brain injury is an important step in your recovery.
We hope this article has shown you that, with the right preparation and training, driving again is a real possibility. Just give your brain time to heal and keep up with your therapy.
Getting back on the road will require hard work, but when you put your mind to it, we know you can face any challenge.