Life after spinal cord injury can require a lot of changes, but that doesn't necessarily mean your quality of life will decline.
Your perspective and attitude significantly affect your ability to find meaning and satisfaction in life.
While the effects of spinal cord injury may seem out of your control, there are many steps you can take to improve your quality of life.
This article will explain how your life might change after spinal cord injury and what you can do to effectively cope.
How Spinal Cord Injury Affects Quality of Life
Many people don't realize how impactful spinal cord injuries can be until after they leave the hospital and return to their everyday lives.
In many ways, your body might not feel like your own and it can feel like you're learning things for the first time all over again.
Some ways spinal cord injury can alter your quality of life include:
Increased Dependence on Others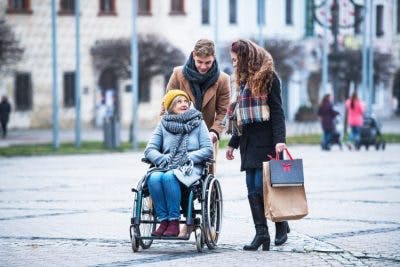 Depending on your level of injury, paralysis can limit one's ability to perform everyday activities like walking, getting dressed, and using the bathroom.
Similarly, loss of sensation can increase your risk of injury. For example, if you can't feel when something is too hot, you likely won't move away from it.
As a result, many spinal cord injury patients may need extra help to take care of themselves.
If it's too much of a burden to ask your family for help, hiring a caregiver can be an effective way to get the support you need.
Learning to Adjust
Despite having reduced mobility and sensation, spinal cord injury patients can live active and fulfilling lives by being flexible.
For example, if necessary, individuals can learn how to use adaptive tools to eat, perform transfers (moving from one surface to another), grab items, and improve their overall independence.
Similarly, many SCI patients participate in adaptive sports and utilize car adaptations to drive.
While your functional abilities may change after spinal cord injury, you'll find that you can still perform many activities as long as you're willing to adapt.
Learning anything for the first time can be uncomfortable but with continuous practice, you'll accustom yourself to a new routine and achieve a new "normal."
Changes to Mental Health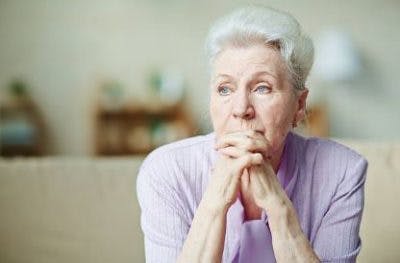 Life after spinal cord injury can require a lot of change, and many people struggle to adjust.
As a result, they may develop depression. There are varying levels of depression. For some, it's mild and for others, it's overwhelming and can significantly interfere with quality of life.
Symptoms of depression include:
Disinterested or unmotivated behavior
Disordered eating
Low energy levels
Poor quality sleep
If you suspect that you might have depression, know that you're not alone and that there are many ways to get help.
Learn more about treating depression after spinal cord injury»
How to Improve Quality of Life After Spinal Cord Injury
Now that you understand how spinal cord injury can affect your quality of life, let's go over effective ways to cope.
These 5 actions will help boost your mental, emotional, and physical health.
1) Meditate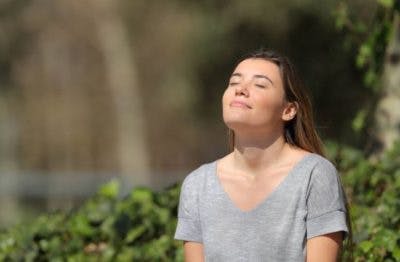 Making an active effort to think positively can drastically affect your actions throughout the day. A lot of spinal cord injury patients experience depression or anxiety from comparing their lives before and after injury.
Setting aside time daily to meditate and practice mindfulness can help you be more present-minded, accept yourself exactly as you are, and move forward.
Meditation can help reduce anxiety long-term by cultivating a more positive mindset.
2) Surround Yourself with Friends and Family
A lot of spinal cord injury patients that report lower quality of life attribute it to loneliness.
Just because spinal cord injury has affected your mobility does not mean that you have to compromise your social life.
Your friends and family want to help you and see you recover. Allowing the people you love to help you out when you're most vulnerable can develop better relationships.
3) Join a Support Group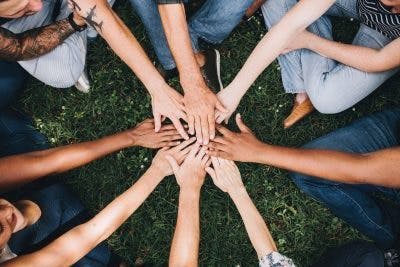 Sometimes, you might feel like your friends and family don't understand what you're going through. Joining a spinal cord injury support group can help connect you to people who do.
There, you can express your concerns, learn from others' experiences, and discover helpful resources.
You'll also be able to help others who are struggling to adjust to life after SCI by sharing your own experiences and being there to listen.
4) Go to Physical and Occupational Therapy and Exercise Regularly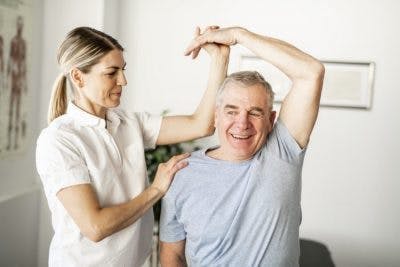 A physical therapist will assess your abilities and create a custom exercise plan to improve your mobility.
Exercise helps improve circulation, increase metabolic rate, and reduce muscle atrophy.
The best way to improve your mobility after spinal cord injury is to practice moving as much as you can. You need to retrain your brain, spinal cord, and body to work in sync again through consistent repetition.
Additionally, if it's indicated, going to occupational therapy will help you to increase your independence with daily activities (bathing, dressing, toileting, etc.), and can even help you with community re-integration skills such as social/leisure activities, returning to work or school, and community transportation.
5) Eat Healthily
What you eat can affect your mood, energy levels, focus, and the overall functioning of your body.
A nutrient-rich diet will help ensure that your mind and body are in optimal shape to pursue spinal cord injury recovery.
Understanding Quality of Life After Spinal Cord Injury: Key Points
Your life after spinal cord injury won't be the same as before, but that doesn't mean it can't be better. There's always hope!
Give yourself time to cope and take a holistic approach to health. The way you eat, sleep, think, socialize, and exercise are all connected to your overall well-being.
Hopefully, this article helped you understand what changes to expect after spinal cord injury and how to improve your quality of life. Good luck!
Featured images: ©iStock.com/vadimguzhva/Halfpoint /shironosov /LSOphoto