Quality of life after spinal cord injury is one's perceived assessment of overall well-being.
This includes all the mental and physical aspects of an individual's life after spinal cord injury.
While the effects of spinal cord injury may seem out of your control, there are many steps you can take to improve your quality of life.
How to Improve Quality of Life After Spinal Cord Injury
These 7 steps for improving your quality of life after SCI will help boost your mental, emotional, and physical health.
1) Meditate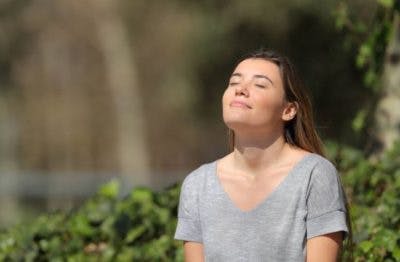 At the end of the day, quality of life is subjective. It's about how you feel and your actions.
Making an active effort to think positivity can drastically affect your actions throughout the day.
A lot of spinal cord injury patients will experience depression or anxiety from comparing their lives before injury to their lives after injury.
Setting aside time in the morning to meditate and practice mindfulness can really help you be more present-minded.
When you live in the present, you learn to accept yourself exactly as you are and move forward.
Meditation can help reduce anxiety long-term and help you adopt a more positive mindset. This can help you develop better peace of mind, which will improve your quality of sleep.
2) Surround Yourself with Friends and Family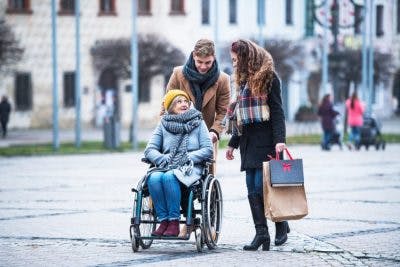 ©iStock.com/Halfpoint
A lot of spinal cord injury patients that report lower quality of life will attribute it to loneliness.
Just because your spinal cord injury has affected your mobility does not mean that you have to compromise your social life.
Your friends and family want to help you and see you recover.
Allowing the people you love to help you out when you're most vulnerable will only strengthen your relationships.
3) Join a Support Group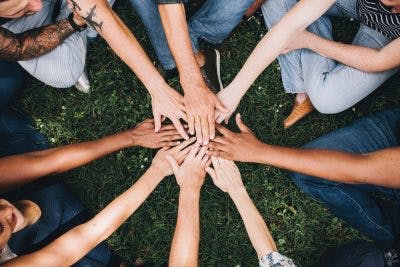 Sometimes, you might feel like your friends and family don't understand what you're going through.
Joining a spinal cord injury support group can help connect you to people who do.
You can express your concerns, learn other others' experiences, and find a lot of helpful information and resources.
You can also help someone else out who is having trouble adjusting to life after spinal cord injury by sharing your own experiences and just being there to listen.
Spinal cord injury is not something anybody should go through alone.
If you can't find an SCI support group near you (or if you want extra support), join an online support group. This will link you to SCI survivors all over the world!
4) Exercise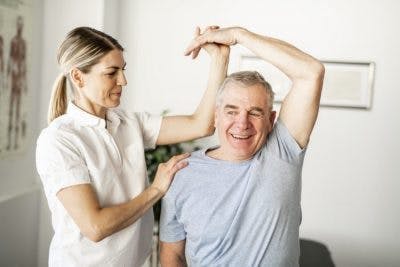 ©iStock.com/LSOphoto
There are tons of benefits of exercise for both your physical and mental health.
If you're paralyzed from your neck down following your SCI, you can have your caregiver or physical therapist help you perform passive range of motion exercises.
This is when someone else moves your body for you. Although you're not exerting any energy to do the exercise, the motion itself will stimulate your muscles.
You don't necessarily need to participate in rigorous exercise either. Just making sure that you're moving often enough throughout the day can be effective.
Exercise helps improve circulation, increase metabolic rate, and prevent extreme muscle atrophy.
Failure to move will stiffen your range of motion, slow down your metabolism (which will slow down all your bodily processes), and increase your chances of developing pressure sores.
The only way to improve your mobility after spinal cord injury is to practice moving as much as you can. You need to retrain your brain, spinal cord, and body to be in sync again through consistent repetition.
5) Eat Nutritiously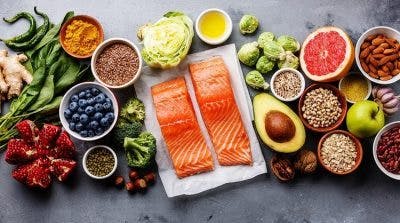 ©iStock.com/Lisovskaya
What you eat can affect your mood, energy levels, physical condition, and cognitive functions.
The vitamins and minerals in your food can help protect cells and promote growth.
Consuming a nutrient-rich diet will help ensure that your mind and body are in optimal shape for spinal cord injury recovery.
6) Take Your Medications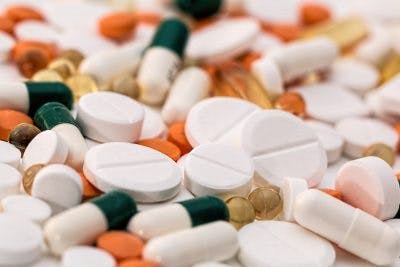 The majority of spinal cord injury patients experience chronic pain.
Pain can significantly affect quality of life because it makes it difficult to move, focus, and sleep.
Along with regular exercise, taking your pain medications can help relieve chronic pain so that you can focus on your recovery.
Common pain medications include drug store pain relievers, antidepressants, anticonvulsants, and opiates.
If you're taking other medications for secondary complications, make sure to let your doctor know. Some medications don't mix well together and can result in harmful side effects.
7) Discover New Hobbies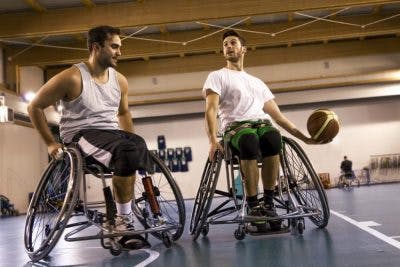 ©iStock.com/nautiluz56
After spinal cord injury, you may feel like you can't enjoy all the activities you used to.
However, you may be surprised at how many activities can be adjusted for people with paralysis.
You can participate in adaptive sports, use adaptive tools, or find a new hobby altogether.
It's All Connected!
Your life after spinal cord injury won't be the same as before, but that doesn't mean it can't be better.
Give yourself time to cope.
Every spinal cord injury is different, so there's no need to compare. This is your journey, and you can recover on your own time in your own way.
Think of your health holistically. The way you eat, sleep, think, socialize, and exercise are all connected to overall well-being.
If you don't make the effort to improve, you'll always stay the same. Even small steps in the right direction can result in significant progress.
Featured image: ©iStock.com/vadimguzhva