The recovery process after a stroke is complex. This makes education a crucial first step towards healing and recovery.
To help you on the road to recovery, this article will help you better understand what to do after a stroke. We hope it provides clarity and confidence for stroke survivors and caregivers.
Questions to Ask the Experts After a Stroke
Immediately after a stroke, emergency medical treatment is necessary to stabilize your medical condition, then begin rehabilitation. During this initial time in the hospital, a team of therapy specialists initiate the rehabilitation process to regain lost function.
This is the time to educate and empower yourself to activate the healing process by asking the available specialists as many questions as possible.
Here are some great questions to ask your medical team:
What part of my brain was impacted by the stroke? Ask your neurologist which area of the brain was damaged by the stroke. For example, if the stroke affected the language center of the brain, then the patient may experience speech difficulties on the road to recovery.
Where should I go after the hospital? The rehabilitation team comprised of your Hospital Doctor, Physical, Occupational and Speech therapists, as well a Social Worker will provide options for your best ongoing care. They will recommend whether your need additional care in a long-term facility, inpatient rehabilitation, or outpatient rehabilitation. Also, you can check out this checklist from Medicare.
Do I need to make any dietary changes? Ask your dietitian. Healthy dietary choices improve your body's ability to heal and provides energy for the recovery process. Your dietitian can provide education and personalized dietary advice, suggesting foods that are known to help stroke recovery.
Aside from asking critical questions, there are additional steps you can take to continue the recovery process when you leave the hospital.
Best Tips on What to Do After a Stroke
Planning and preparation are key if you want to recover from stroke as quickly as possible. As you or your loved one are leaving the hospital after stroke, be sure to keep your bases covered.
Here's a checklist of best practices when it comes to stroke recovery:
1. Know the warning signs of another stroke
During the first 3 months after stroke, a patient's risk of having a second stroke is 15 times greater than the general population.
Therefore, it's important to know the warning signs of stroke: facial drooping, arm weakness, slurred speech, vertigo, sudden dizziness, changes in vision, or a severe headache. Education and awareness of these warning signs is crucial for timely treatment if another stroke occurs.
2. Understand your stroke risk factors and manage them appropriately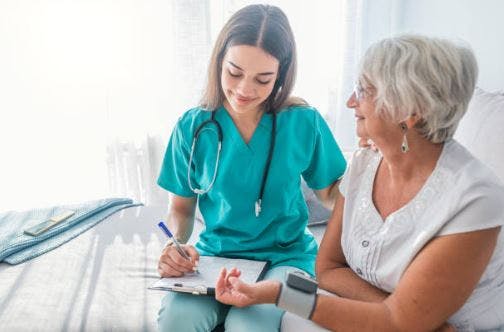 Understanding the warning signs of a stroke is a step in the right direction, but taking action towards prevention is the foundation of recovery and encourages you to live your best life. Some stroke risk factors are uncontrollable, like heredity or age. Luckily, many stroke risk factors are manageable.
For example, high blood pressure and atherosclerosis (hardening of the arteries) can be improved with a healthy diet. This is why dietitians are an integral part of your rehabilitation team.
3. Therapy, therapy, therapy!
Often, there is spontaneous recovery during the first 3 months after stroke or even later during the recovery process. This means that the brain is naturally healing itself, and can be increased with attention/awareness of the affected side and exercises provided by your therapy team.
Therefore, it's important to take advantage of this "recovery window" by actively participating in your physical, occupational, and speech therapy recovery program.
4. Ask the medical team where you'll go after the hospital
After the discharge from the hospital, patients transfer to one of 3 possible places: a skilled nursing facility, inpatient rehab facility, or home, based on their current level of function.
In order to qualify for inpatient rehabilitation, a patient must be able to participate in at least 3 hours of therapy a day. Otherwise, they transfer to a skilled nursing facility to gain the strength required to tolerate additional hours of therapy.
5. Inpatient rehabilitation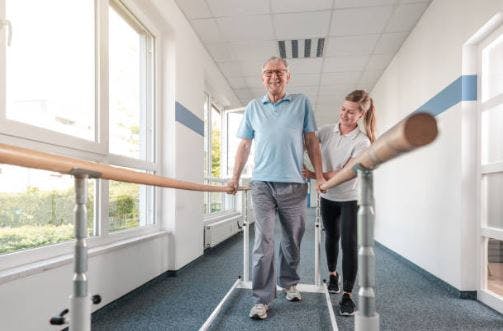 The quality of inpatient therapy is unparalleled to other options. Researchers conclude that the efficacy and intensity of inpatient therapy is one of the reasons stroke patients may recovery more during the first 3 months.
If you or your loved one can actively participate in inpatient therapy, do your best to request the option. It will send a message that you want to take charge of your healing process. It could make a difference in recovery and quality of life later on.
6. Anticipate a journey that looks different from others
"Every stroke is different." You'll hear this saying often during the recovery process because the brain is extremely complex; and the side effects of stroke vary greatly from person to person.
It is critical to work closely with your team of experts from the first day of recovery. They can help you understand your unique side effects and tailor your recovery plan accordingly.
7. Modify the home to help prevent falls
Another important thing to do after stroke is ask a physical or occupational therapist to complete a home evaluation. They can provide expert home modification recommendations to ensure your health and safety.
Your therapist may recommend some extra safety precautions like installing grab bars and handrails, adding non-slip mats to the shower, and suggesting helpful core and balance exercises to enhance your safety and prevent falls.
8. Keep up with your rehab exercises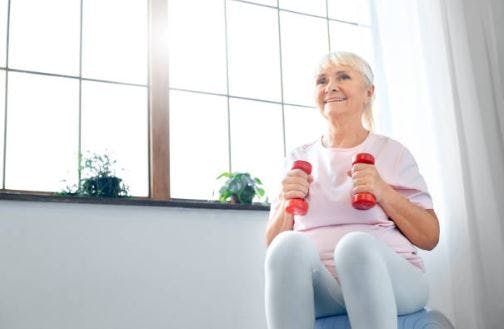 One of the most important things to do after stroke — and never stop doing until you're reached your fullest recovery — is rehab exercise.
Rehab exercise helps rewire the brain and improve mobility long-term. When patients fail to do rehab exercises, their mobility may deteriorate and cause a regression. To avoid backsliding, keep up with rehab on a consistent basis.
See a list of 12 rehab exercises you can do at home »
9. Explore home therapy options after discharge
After discharge from inpatient therapy, therapists usually send patients home with a written sheet of exercises to do on their own. These sheets of exercises have low compliance rates, which means that patients are not getting adequate therapy at home.
This is where home therapy tools can help fill in the gap. Devices like Flint Rehab's FitMi home therapy can help motivate patients to participate in daily rehab. As a result, many patients see improvement within weeks of using the device.
See reviews for FitMi home therapy »
10. Invest in psychological care
Another type of therapy that often goes overlooked is psychotherapy, or "talk therapy." Many stroke survivors struggle with depression and anxiety — for various reasons that can include changes in independence, financial strain, or fear of another stroke.
Depression or anxiety can decrease your ability to motivate yourself for recovery, which also decreases your energy during rehabilitation. Psychological care is important for a holistic approach to stroke recovery.
11. Join a support group (for survivors and caregivers)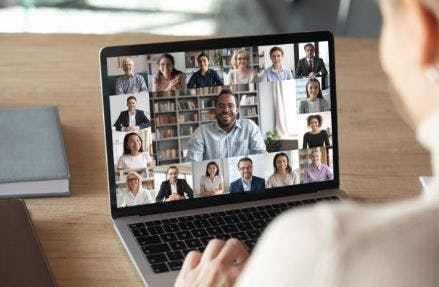 Support groups provide fellowship with other stroke survivors who understands exactly what you're going through. A support group can offer suggestions, resources, social opportunities and friendship. Support groups are available through the ASA's support group finder. If you can't find any in your area, you can also join an online group.
12. Experiment with different therapies
Because every stroke is different, there is no one-size-fits-all approach to rehabilitation. Therefore, you should research various stroke rehabilitation techniques to find the one that works best for you.
13. Prepare for the long haul
As we stated earlier in the article, each stroke is different, therefore each person will recover at a different pace and degree of recovery. Studies show that the level of recovery is based on multiple factors: age, general health, amount of support from others, belief of recovery and the energy and time you spend on your exercise program.
Now that you know what to do after a stroke, start taking action. These best practices can help you take all the right steps to ensure the highest recovery possible for you or your loved one. Best of luck on the road to recovery.