What is an anoxic brain injury and can you recover from it? That's what this guide to anoxic brain injury recovery will help you find out.
In today's article, we'll discuss the causes, symptoms, and treatments for an anoxic brain injury. We'll also look at what factors affect a person's chances of recovery.
What is an Anoxic Brain Injury?
Anoxic and hypoxic brain injuries occur when the brain is deprived of oxygen.
The terms anoxic and hypoxic refer to two distinct types of oxygen deprivation.
Anoxic brain injury occurs when something completely cuts off oxygen to the brain.
Hypoxic brain injury happens when there is only a partial loss of oxygen.
Anoxic brain injuries are the more serious of the two.
How long can the brain survive without oxygen?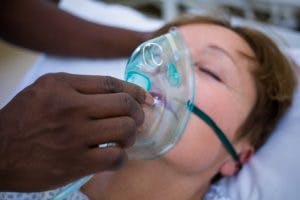 The brain uses oxygen to convert glucose. This means that without oxygen, there is no energy to power brain cells. If this lack of power lasts too long, brain cells will die.
How long the brain can last without oxygen depends on the person. Certain people, such as divers, can train their brains to make more efficient use of oxygen. These people can last several minutes without suffering brain damage.
But in general, it only takes between one and three minutes without oxygen for brain damage to occur.
The longer the brain goes without oxygen, the worse the damage gets.
After five minutes, permanent brain damage can set in
At ten minutes, if the brain is still alive, the person will most likely fall into a coma after brain injury.
After fifteen minutes, survival is unlikely.
What Causes Anoxic Brain Injuries?
Any event that leads to a loss of oxygen can cause an anoxic brain injury. This can include:
Choking or suffocation
Near drowning
Severe asthma attack
Stroke
Cardiac arrest
Carbon monoxide poisoning
Also, blood disorders such as anemia can cause the blood to not carry enough oxygen to the brain.
Effects of Anoxic Brain Injuries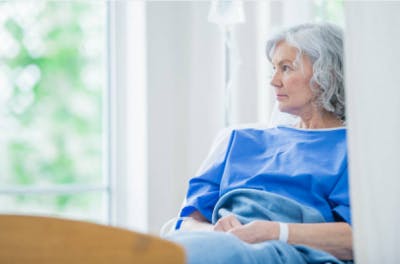 The effects of anoxic brain injury will vary depending on how long the brain was deprived of oxygen.
Most of the symptoms are the same as other traumatic brain injury side effects.
However, some brain areas are more vulnerable to oxygen deprivation than others. This gives anoxic brain injuries distinct side effects, such as:
Abnormal movements. This could include brief, jerky motions. Damage to the basal ganglia, which coordinates limb movement, usually causes this symptom.
Blindness. The occipital lobe is also vulnerable to low oxygen levels. This leads to loss of sight and similar problems.
Blind sight. This is where a person reacts to visual stimuli, such as an object in their way, without being conscious of it.
Memory problems. Memory loss is very common after an anoxic brain injury because the hippocampus is especially sensitive to a lack of oxygen.
Hormonal problems. Sometimes a severe anoxic brain injury will cause reduced hormone release. This can lead to extreme fatigue, weight gain, and muscle weakness.
Besides these symptoms, anoxic brain injuries can also lead to cognitive effects and behavioral issues.
Anoxic Brain Injury Recovery
Anoxic brain injury recovery is more difficult than other types of brain injuries.
Most traumatic brain injuries damage the connections between the brain cells (called axons), and so the brain can rewire itself and create new connections to compensate.
In anoxic brain injury, however, the brain cells themselves become damaged or destroyed. This makes the brain damage much harder to overcome.
That doesn't make it impossible to recover from an anoxic brain injury. It will just take more work.
Factors that affect anoxic brain injury recovery
There are some factors that can influence how well a person will recover from anoxic brain injury. These include:
Age. In general, the younger the person is, the better their chances are of a good recovery.
Length of time without oxygen. The more time the person was deprived of oxygen, the more severe their injury will be.
Duration of coma. Similarly, the longer the person is in a coma, the lower the likelihood of a good recovery.
Pupil reaction. If their pupils do not respond to bright light, that is a sign that their injury damaged their brain stem, which again can reduce chances of a good recovery.
Nerve responses. Doctors will electrically stimulate the nerves at the wrist to see if the nerves are transmitting signals to the brain. If they are, that is a positive sign that could signal a good recovery.
Treating Anoxic Brain Injury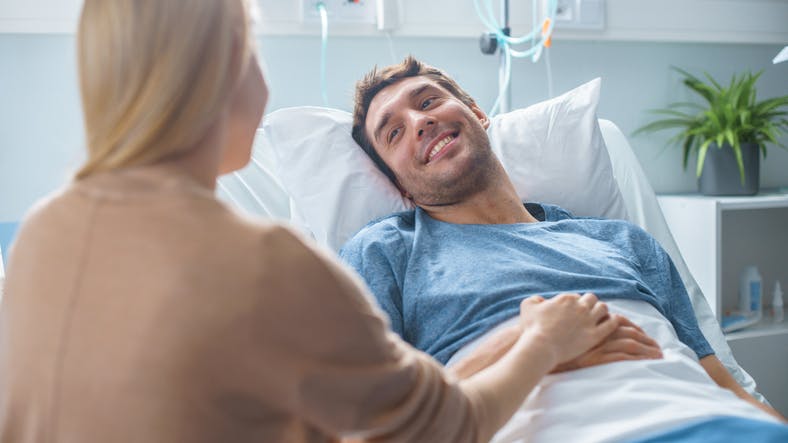 If the person with an anoxic brain injury regains consciousness, treatment will be the same as other brain injuries.
The goal is to activate neuroplasticity, the brain's ability to rewire itself. You'll do this through repetitive exercise.
Depending on what functions have been damaged, you may need to participate in the following therapies:
Speech therapy to help you regain language and cognitive skills
Physical therapy to help you overcome poor muscle control and weakness
Occupational therapy to relearn skills such as bathing and eating
Nutrition therapy to teach you what foods will fuel your brain and help it heal
You might also want to consider trying hyperbaric oxygen therapy for brain injury (HBOT).
Using oxygen therapy to reverse brain damage is relatively new, so most insurances do not cover it, but there are studies that show it helps activate neuroplasticity in anoxic brain injury patients.
According to that study, HBOT led to a significant improvement in memory, attention, and executive function. This makes it a promising treatment for people with anoxic brain injuries.
Anoxic Brain Injury Recovery: Conclusion
Anoxic brain injury recovery is difficult to predict, since every person's brain is unique.
If the person regains consciousness quickly and makes good improvements within the first month, they have an excellent chance at making a full recovery.
Even if recovery is slow, it is still possible to make some improvements. The key is to begin therapy as soon as possible and continue activating neuroplasticity.
We wish you the best of luck on your anoxic brain injury recovery.