Educating yourself about what to expect after brain injury is an excellent way to be prepared for complications and understand the recovery process. Every brain injury is unique and individuals may experience a wide range of secondary effects depending on the location and severity of the damage.
To help you understand the potential outcomes of a brain injury and how to recover, this article will discuss:
What to Expect After Brain Injury
Every brain injury is unique, and as a result, it can be challenging to predict what to expect after one. For example, some individuals may fall into a coma while others may experience headaches or memory problems. Generally, the milder the brain injury, the better the recovery outlook. However, many individuals with severe brain injuries also make successful functional recoveries.
If your loved one has a brain injury, it is essential to seek emergency medical attention. Immediate treatment will focus on stabilizing the brain and minimizing the progression of secondary damage. This may involve surgery to relieve pressure on the brain. Once the individual's brain injury is stabilized, additional effects can be addressed.
Below, we'll discuss some potential effects of brain injury.
Coma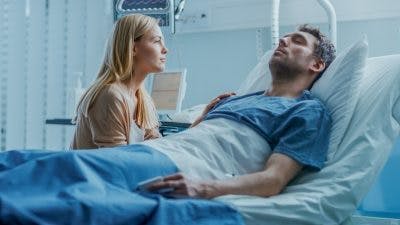 After a brain injury, individuals may fall into a deep state of unconsciousness known as a coma. When an individual is in a coma, they cannot open their eyes, verbally respond, or make voluntary movements. However, as the swelling in the brain decreases, individuals generally begin to regain awareness. Most comas do not last more than 4 weeks.
Often, individuals transition from a coma to a state of post-coma unresponsiveness. During this state, the individual is able to move their eyes but shows no other signs of consciousness. Then, as they start to regain a sense of awareness, they may transition into what is called a minimally conscious state. Generally, individuals in this state can follow instructions and act with intention.
When your loved one emerges from a minimally conscious state, they may act out in surprising or disturbing ways. For example, they may seem agitated or restless, and become easily frustrated. As concerning as these behaviors are, they're a normal part of the recovery process. Doctors refer to this state as post-traumatic amnesia.
With post-traumatic amnesia, the person is in a state of confusion. In other words, their brain cannot form new memories. They are also hyper-sensitive to noise and may no longer control their impulses. Fortunately, post-traumatic amnesia is almost always temporary. If your loved one reaches this state, it is very likely that they will make a functional recovery.
Secondary Effects
Depending on the location and severity of the brain injury, individuals may experience a wide range of secondary complications. Traumatic brain injuries can result in physical, cognitive, and emotional effects.
Common secondary effects of brain injury include:
Understanding the various secondary effects that may occur after brain injury helps individuals become more aware of potential changes in their movements and behavior. As a result, they can identify complications early and address them in rehabilitation.
What to Expect During Brain Injury Recovery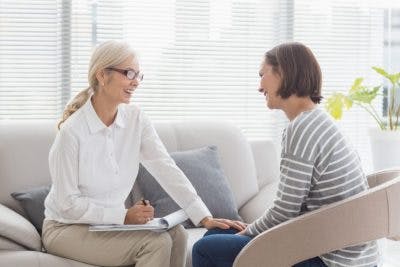 To maximize recovery outcomes, individuals should participate in rehabilitative therapies such as physical, occupational, and speech therapy as early as possible. Generally, the most recovery is seen within the first 6 months after brain injury. This is because the brain experiences a heightened state of neuroplasticity.
Neuroplasticity refers to the nervous system's ability to make adaptive changes based on the behaviors we repetitively perform. It allows for parts of the brain affected by damage to be rewired to healthy areas and strengthened through intensive training.
This applies to any skill or function affected by brain injury. For example, if you want to improve memory, you must consistently practice activities that test your memory. Likewise, if you want to improve your mobility, you must repetitively practice using the affected body parts.
While the quickest recovery may occur within the first 6 months, it does not mean recovery is no longer possible after. The brain never runs out of neuroplasticity, so as long as you put in the effort and consistently stimulate the brain by practicing the skills you want to improve, there is always potential for improvement.
Research shows a promising outlook for patients with moderate to severe brain injury after two years:
90% live in a private residence
50% can drive again, with some adaptations
70% of patients are functionally independent despite suffering a severe TBI
Even after those two years, recovery can continue. For example, a study that followed patients for a decade after TBI found that even at the 10-year mark, some patients were still improving their function.
This goes to show that even when recovery appears to stall, there is always hope for improvements. By trusting in the process and continuing to stimulate the brain through repetitive and task-specific practice, individuals can encourage the brain to adapt.
What to Expect After Brain Injury: Key Points
A brain injury can result in a wide range of effects, which makes it challenging to know exactly what to expect. However, by having a general idea of the many potential outcomes of TBI, you can be more aware of warning signs and seek treatment as soon as possible.
While every brain injury is unique, many individuals can recover affected functions and significantly improve their quality of life. Consistently practicing the skills you want to improve will stimulate the brain and encourage neuroplasticity to occur.
We hope this article helped you understand what to expect after brain injury and how to maximize your recovery outcomes.