After a traumatic brain injury (TBI), many changes will occur in a person's life. The injury can affect everything from a patient's physical abilities to personal relationships.
This barrage of changes can be overwhelming, especially if you do not know what to expect. To help you and your loved ones manage this new reality, today's article will explain everything you need to know about dealing with brain injury.
What to Expect Immediately After Brain Injury
It's important for family members and loved ones to realize that the initial days and weeks are often the most stressful, especially after a moderate or severe brain injury. During this period, the patient may be unconscious for an unknown period. However, as the swelling in their brain decreases, he or she should begin to regain awareness.
You might hear the medical team using certain terms to describe your loved one's condition during this time. Some of these terms refer to stages in the TBI recovery process. The stages provide a general idea of the patient's medical status, which can be helpful when members of the team are communicating to one another.
For example, doctors may use these terms to describe the patient's consciousness:
Coma. This is the deepest state of unconsciousness. When a patient is in a coma, he or she is unresponsive to the environment and cannot wake up, even when stimulated.
Vegetative State. People in a vegetative state may sometimes seem awake. Their eyes can open and close, but they are not actually aware of their surroundings. Rather, these reactions are caused by autonomic responses.
Minimally Conscious State. When in this state, the person now has a reduced sense of awareness. They can follow instructions and react to stimulus, though somewhat inconsistently.
When the person can answer basic questions consistently, such as what their name is, doctors consider them "emerged" from the minimally conscious state. After this, they will enter the next stage of recovery known as post-traumatic amnesia.
Post-Traumatic Amnesia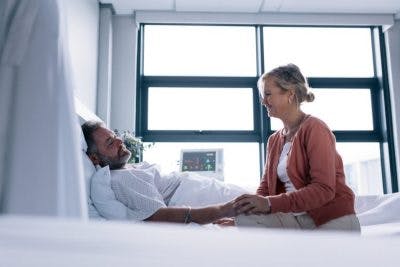 When your loved one emerges from their coma, they may act out in surprising or disturbing ways. For example, they may seem agitated or restless, and become easily frustrated. They might even say things that are inappropriate.
But as concerning as these behaviors are, it's important to understand that they are a normal part of brain injury recovery. Doctors refer to this state as post-traumatic amnesia.
With post-traumatic amnesia, the person is in a state of confusion. In other words, their brain cannot form new memories. They are also hyper-sensitive to noise and can no longer control their impulses.
What to Expect During Later Brain Injury Recovery
Once the patient no longer requires constant medical care, he or she may be able to return home. Oftentimes, doctors recommend to a specialized inpatient rehab facility where he or she can continue to receive therapy to recover.
It is during this period that you will notice the full extent of the effects of the brain injury. The following are some examples of secondary effects your loved one might experience after head injury:
Physical Symptoms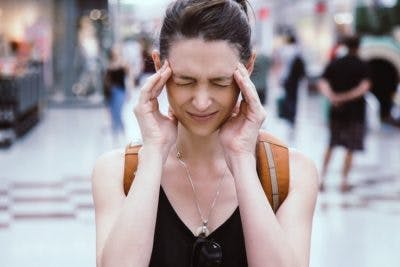 All TBIs can cause physical symptoms of varying intensity, including:
In addition to these signs and symptoms, patients can also develop seizures. These mostly only occur after certain types of traumatic brain injuries though.
Sensory Problems
A head injury can also disrupt the brain's ability to process the sensation.
For example, TBI can lead to many visual problems, including:
Double vision
Loss of depth perception
Besides problems with sight, a severe brain injury can cause the person to lose their sense of taste, smell, and even touch.
Cognitive Impairments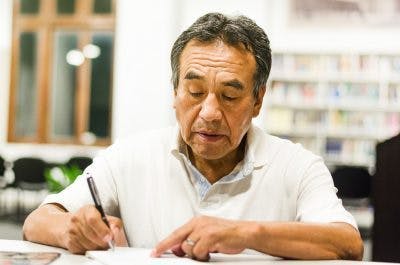 Perhaps the most common problems that occur after brain injury revolve around cognitive difficulties.
The following are some examples of the cognitive effects of brain injury.
Fortunately, you can treat these and other issues with cognitive exercises for TBI patients.
Emotional Problems
Finally, patients can develop several emotional problems after brain injury. Some emotional changes that can occur include:
Besides all these symptoms, a head injury can also cause feelings of PTSD.
PTSD causes many of the same symptoms as brain injury, but they are accompanied by heightened sensitivity to danger and involuntary memories of the traumatic event.
How to Treat Secondary Effects After Brain Injury
Looking at the list of signs and symptoms above can feel overwhelming. And it's important to realize that not every person will experience every side effect.
Still, it can be helpful to know what secondary effects to expect after head injury. That way you can take the correct actions to minimize their severity.
In fact, some of these issues can be reversed by activating something called neuroplasticity. This term refers to the brain's ability to repair neural connections. It allows people to regain functions even after a devastating injury.
How to Engage Neuroplasticity After TBI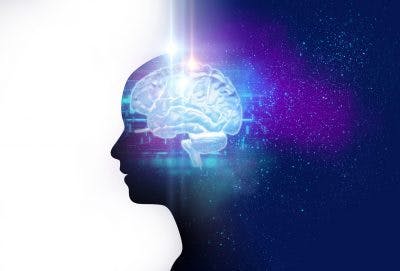 The key to activating neuroplasticity after head injury lies in therapeutic exercise. That's why doctors encourage so much therapy in the early stages of recovery.
Even after returning home, however, it is critical to continue with regular therapy. If your loved one struggles to remember his or her exercises, have the therapist write a home exercise sheet. This will help the patient know exactly how to do them.
There are also home therapy devices, such as FitMi, which can walk you through common exercises. Many patients find that these devices help them stay motivated in a way that hand-out sheets do not.
What to Expect Two Years After Brain Injury
Finally, you may be wondering how long brain injury recovery will last. According to most experts, the bulk of TBI recovery occurs within the first two years. After two years:
90% of patients live in a private residence after a moderate to severe TBI.
50% of severe brain injury survivors can drive again, with some adaptations
70% of patients are functionally independent despite suffering a severe TBI
But what if these milestones are not achieved after two years? Does recovery cease?
Not at all! In fact, recent research shows that recovery does continue past those first two years.
For example, a study that followed patients for a decade after TBI found that even at the 10-year mark some patients were still improving their function.
Since recovery does continue, it's crucial for survivors to keep up with therapy and other treatments.
Preparing for the TBI Recovery Journey
In the end, every single TBI is unique, which means every person's recovery journey will be unique as well.
By knowing what to expect after brain injury though, you can prepare to take the right measures to ensure a good recovery from TBI.
It might take longer to recover than others. But the only way to ensure progress is to stick with a therapy program and follow the advice of the medical team.
We hope this guide to brain injury helps make the recovery journey a little more manageable. Good luck!
Featured image: ©iStock/monkeybusinessimages